A team of five students from the Korea Advanced Institute of Science and Technology (KAIST) were awarded second place in a premier urban design student competition hosted by the Urban Land Institute and Hines, 2023 ULI Hines Student Competition - Asia Pacific.
The competition, which was held for the first time in the Asia-Pacific region, is an internationally recognized event which typically attract hundreds of applicants.
Jonah Remigio, Sojung Noh, Estefania Rodriguez, Jihyun Kang, and Ayantu Teshome, who joined forces under the name of "Team Hashtag Development", were supported by faculty advisors Dr. Albert Han and Dr. Youngchul Kim of the Department of Civil and Environmental Engineering to imagine a more sustainable and enriched way of living in the Jurong district of Singapore.
Their submission, titled "Proposal: The Nest", analyzed the big data within Singapore, using the data to determine which real estate business strategies would best enhance the quality of living and economy of the region.
Their final design, "The Nest" utilized mixed-use zoning to integrate the site's scenic waterfront with homes, medical innovation, and sustainable technology, altogether creating a place to innovate, inhabit, and immerse.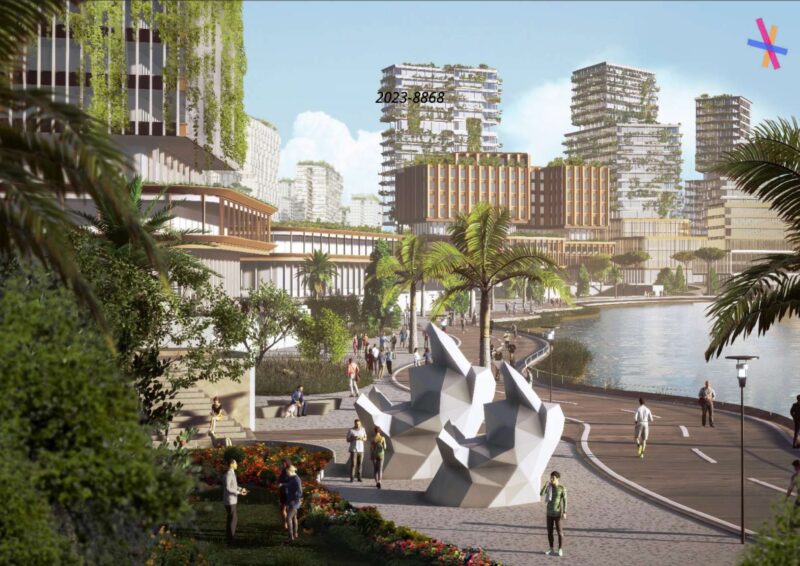 < The Nest by Team Hashtag Development (Jonah Remigio, Ayantu Teshome Mossisa, Estefania Ayelen Rodriguez del Puerto, Sojung Noh, Jihyun Kang) ©2023 Urban Land Institute >
Ultimately, the team was recognized for their hard work and determination, imprinting South Korea's indelible footprint in the arena of international scholastic achievement as they were named to be one of the Finalists on April 13th.

< Members of Team Hashtag Development >
Team Hashtag Development gave a virtual presentation to a jury of six ULI members on April 20th along with the "Team The REAL" from the University of Economics Ho Chi Minh City of Vietnam and "Team Omusubi" from the Waseda University of Japan, the team that submitted the proposal "Jurong Urban Health Campus" which was announced to be the winner on the 31st of May, after the virtual briefing by the top three finalists.