From November 30 to December 1, 2022, the Center for Global Strategies and Planning at KAIST held the 2022 Global Startup Internship Fair (GSIF) on-line and off-line, as well.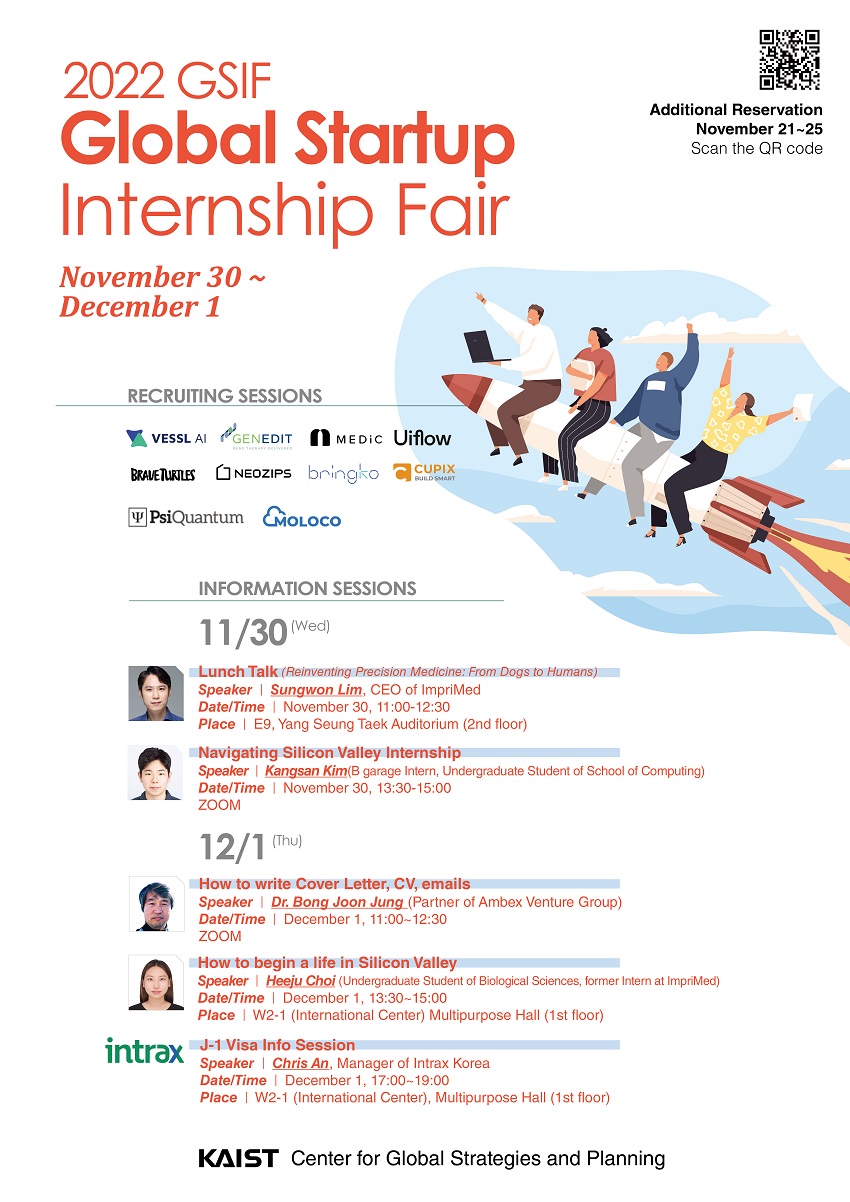 Including the globally acknowledged unicorn companies such as PsiQuantum and Moloco, eleven startups — ImpriMed, Vessel AI, Genedit, Medic Life Sciences, Bringko, Brave Turtles, Neozips, Luckmon and CUPIX — joined the fair. Among the eleven invited companies, six were founded by KAIST Alumni representatives. The invited companies sought student interns in the field of AI, biotechnology, quantum, logistics, games, advertisement, real estate, and e-commerce. In response, about 100 KAIST students with various backgrounds have shown their interest in the event through pre-reservation.
Participating companies at this fair introduced their companies and conducted recruitment and career counseling with KAIST students. Sungwon Lim, the CEO of ImpriMed and a KAIST alumni, said, "It was very meaningful to introduce ImpriMed to junior students and share my experiences that I gained while pioneering and operating startups in the United States." To share his journey as a global startup CEO, Lim has been invited as an off-line speaker during this event.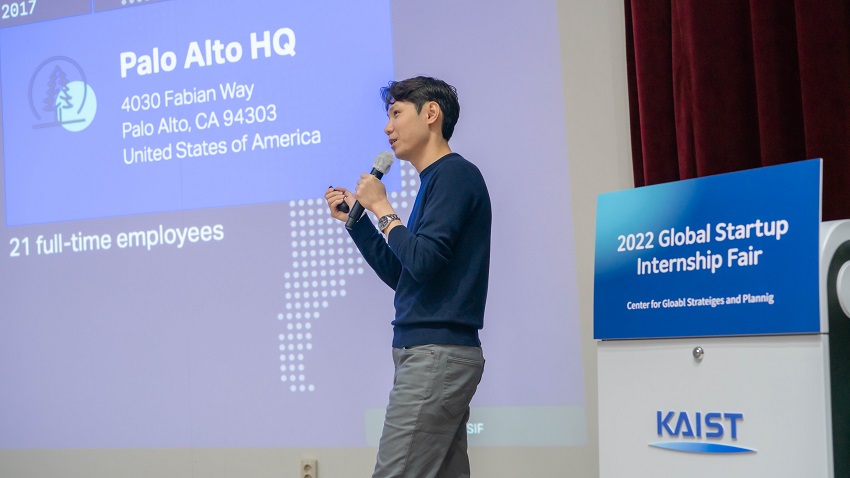 < ImpriMed CEO, Sungwon Lim >
In addition to the recruiting sessions, the fair held information sessions offering guidelines and useful tips on seeking opportunities overseas including information on obtaining a J1 visa, applying to U.S. internships, relocating to Silicon Valley, and writing CVs, cover letters, and business emails.
Professor Man-Sung Yim, the Associate Vice President of the International Office at KAIST, stressed, "A growing number of students at KAIST want to become a global entrepreneur, and hands-on experience gained from U.S. startups is absolutely necessary to achieve their goals." He added, "the 2022 GSIF was one of those opportunities for KAIST students to further their dream of becoming global leaders."