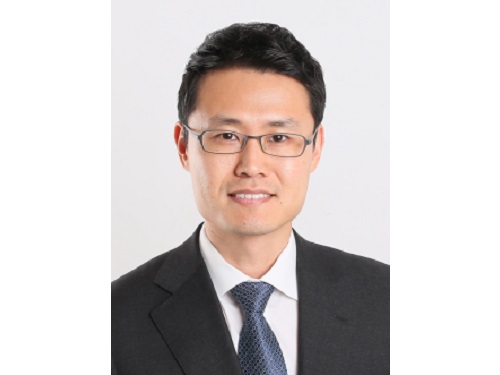 < Professor Jae-Woong Jeong >
Professor Jae-Woong Jeong from the School of Electrical Engineering was selected for the Hyonwoo KAIST Academic Award, funded by the HyonWoo Cultural Foundation (Chairman Soo-il Kwak, honorary professor at Seoul National University Business School).
The Hyonwoo KAIST Academic Award, presented for the first time in 2021, is an award newly founded by the donations of Chairman Soo-il Kwak of the HyonWoo Cultural Foundation, who aims to reward excellent KAIST scholars who have made outstanding academic achievements.
Every year, through the strict evaluations of the selection committee of the HyonWoo Cultural Foundation and the faculty reward recommendation board, KAIST will choose one faculty member that may represent the school with their excellent academic achievement, and reward them with a plaque and 100 million won.
Professor Jae-Woong Jeong, the winner of this year's award, developed the first IoT-based wireless remote brain neural network control system to overcome brain diseases, and has been leading the field. The research was published in 2021 in Nature Biomedical Engineering, one of world's best scientific journals, and has been recognized as a novel technology that suggested a new vision for the automation of brain research and disease treatment. This study, led by Professor Jeong's research team, was part of the KAIST College of Engineering Global Initiative Interdisciplinary Research Project, and was jointly studied by Washington University School of Medicine through an international research collaboration. The technology was introduced more than 60 times through both domestic and international media, including Medical Xpress, MBC News, and Maeil Business News.
Professor Jeong has also developed a wirelessly chargeable soft machine for brain transplants, and the results were published in Nature Communications. He thereby opened a new paradigm for implantable semi-permanent devices for transplants, and is making unprecedented research achievements.