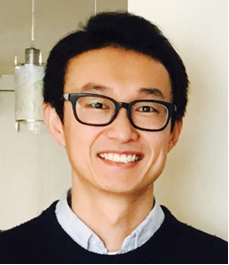 < Professor Sang Wan Lee from the Department of Bio and Brain Engineering >
Professor Sang Wan Lee from the Department of Bio and Brain Engineering was selected as the recipient of the 2021 IBM Global University Program Academic Award. The award recognizes individual faculty members whose emerging science and technology contains significant interest for universities and IBM.
Professor Lee, whose research focuses on artificial intelligence and computational neuroscience, won the award for his research proposal titled A Neuroscience-Inspired Approach for Metacognitive Reinforcement Learning. IBM provides a gift of $40,000 to the recipient's institution in recognition of the selection of the project but not as a contract for services.
Professor Lee's project aims to exploit the unique characteristics of human reinforcement learning. Specifically, he plans to examines the hypothesis that metacognition, a human's ability to estimate their uncertainty level, serves to guide sample-efficient and near-optimal exploration, making it possible to achieve an optimal balance between model-based and model-free reinforcement learning.
He was also selected as the winner of the Google Research Award in 2016 and has been working with DeepMind and University College London to conduct basic research on decision-making brain science to establish a theory on frontal lobe meta-enhance learning.
"We plan to conduct joint research for utilizing brain-based artificial intelligence technology and frontal lobe meta-enhanced learning technology modeling in collaboration with an international research team including IBM, DeepMind, MIT, and Oxford," Professor Lee said.